Helping a Farmer in Need…
Living in a rural community has a lot of perks. No traffic, small town atmosphere, lots of local businesses thrive…. But one of the greatest things about living in a rural community is the love and support poured out by the community when an individual is in need. Yesterday was an example of the power of the support a community can provide. Local farmer, Willie Feil (Ashley, ND) had a family medical emergency come up during planting season. Due to the necessity of him being present and with his family during the difficult time, he struggled to get his crops in. A group of local farmers took it upon themselves to organize a group and get Willie's planting done for him. Yesterday, a group of about 15-18 farmers got together.. They brought their tractors, drills, and a helping hand and planted all day long until the job was finished.
It was a shining example for small town rural North Dakota stepping up when one person was in need. Putting their own work aside for one day, to help out a fellow farmer. And they couldn't have chosen a more perfect day.. With the rain coming down today, they finished the job early yesterday evening as the clouds loomed.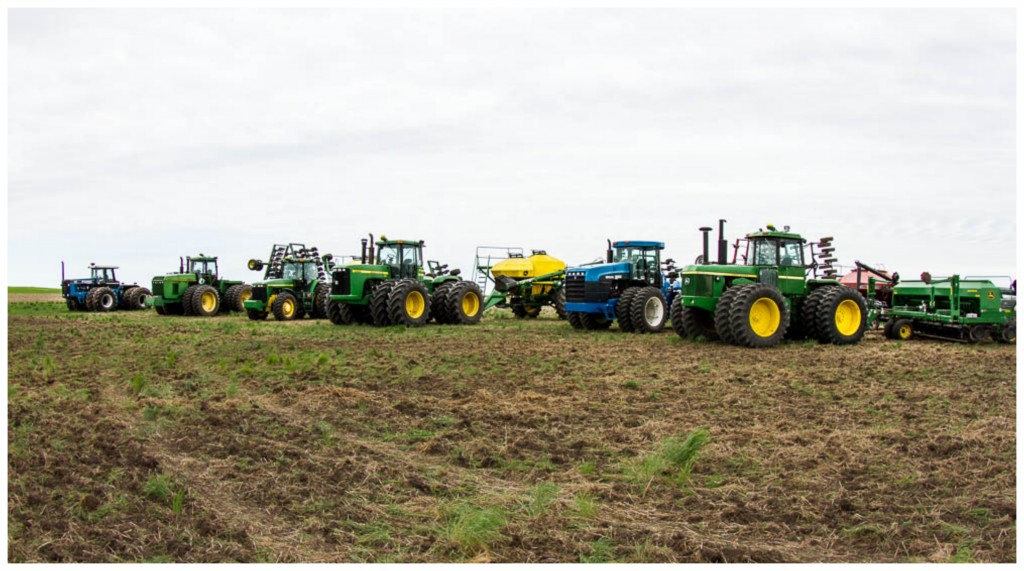 Special thanks goes out to all of those involved:
Dwight, Matt, & Ben Schlepp (special thanks for Dwight & Matt for planning & organizing) 

Kirby & Connor Haupt
Dalton Piatz & Ross Litsey
Stan, Neil, and Travis Schnabel
Glenn & Larry Baumann
Darwin Golz
Billy Lutkat
Amanda Nitschke (for bringing out lunch)
Mike Sayler
Maverick Ag
And anyone else we may have forgotten to mention… thank you! Your kindness and support is appreciated! You should be proud of your hard work and dedication to the people in the community.. And it's folks like these who make our community great! I know the Feil family is feeling extremely blessed to living in such a wonderful community.
Please continue to keep the Feil family in your thoughts and prayers as they recover.. Thank you!